MARC IAN SNYDERMAN, ESQ.
Marc is the founder and CEO of Snyderman Law Group.  Having spent the past year building out Marc Ian Snyderman, Esq. PC, a legal and strategic consulting firm, Marc brings significant experience as a General Counsel, Chief Compliance Officer, and Chief Operating Officer assisting companies with myriad legal and business issues. He specializes in government contracting, technology, engineering and software development, risk management, employment law and strategic consulting as well as general corporate matters.
He served as Chief Operating Officer and General Counsel for Universal Technical Resource Services, Inc. (UTRS), a mid-tier international technology firm specializing in services to the US Government, where he shepherded significant growth and infrastructure development while mitigating risk across a diverse business model. Prior to joining UTRS, Marc was Director of Legal Administration for Insight Communications where he was involved in the IPO, multiple bond deals as well as large scale acquisitions and litigation management. Before that Marc was a Corporate and Securities Associate at Ballon Stoll Bader & Nadler in NYC.
Marc received his Bachelor's degree cum laude in Political Science and Policy and Management Studies from Dickinson College and his Juris Doctor degree from Rutgers University School of Law.  He has been admitted to practice law in New York and New Jersey since 1997.
Professional Activities
Owner Snyderman Law Group, PC (August 2016 to present)
General Counsel UTRS, Inc. (August 2002 to present)
Board of Advisors, Hangtime Media (January 2016 to present)
Community Activities
Corporate Secretary for Picatinny Enhancement Coalition, Inc.
Supporter and organizer for Mission Continues
Recent Publications and Speaking Engagements
National Defense Industrial Association Panelist on Sequestration Effects
National Contract Management Association Lecture
CLE lecturer at Lawline
Read more about Marc here.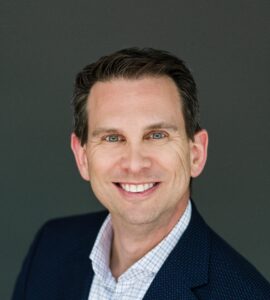 BRET C. COHEN, ESQ.
Bret has over 20 years of legal and business experience: 10+ years at law firms including an AmLaw 50 firm; and 10+ years as General Counsel for technology, professional service, energy, environmental, government contractors, and international companies. Bret has extensive experience with complex commercial agreements having drafted and/or negotiated 1,000+ contracts. He has additional expertise with mergers & acquisitions, transactions, real estate, dispute resolution, compliance programs and regulatory issues, corporate governance, risk mitigation, data privacy, investigations, employment matters, process implementation, and general advisory.
Bret's legal experience includes a variety of law firm and General Counsel roles. He was a member of Willkie Farr & Gallagher's Corporate Transaction Group where he was involved in advising hundreds of clients on complex transactions, including many Fortune 500 companies. Bret was also part of the Regulatory/Long-Tail Liability team that concentrated on complex regulatory and liability issues and counseled clients post transaction on how to resolve their liabilities and increase their value. As a General Counsel for 10+ years, Bret has advised a number of companies including a several hundred-person international company operating in over 35 countries.
In addition to Bret's legal expertise, he has substantial expertise on the business side which aid's Bret's business-oriented and pragmatic approach to law. Bret has assisted 10 startups in various stages from funding all the way through exit, sale, and integration into a new company. His roles have included leading and significantly growing a $30M P&L and being President & CEO for a cybersecurity startup with venture capital funding. Bret is widely published and/or has lectured on cybersecurity, long-tail liabilities, environmental, and FDA matters.
Bret received his Bachelor's of Science degree in Geology & History from The College of William & Mary and his Juris Doctor degree from The George Washington University Law School. He has been admitted to practice law in Virginia and The District of Columbia since 2001.
Professional Activities
President & General Counsel for e-commerce and corporate wellbeing startup (February 2021 to present)
CEO & General Counsel for cybersecurity companies (2019-2021)
General Counsel, and business roles, for award winning economic, environmental, and product liability consulting firms (2011-2019)
Member of Willkie Farr & Gallagher's Corporate Transaction Group (2003 - 2011)
Community Activities
Participant in ShareMyJourney.org
Member of Association of Corporate Counsel
Recent Publications and Speaking Engagements
Cybersecurity Preparedness, recognized in Politico, Bloomberg Law, CyberWire, and Fedscoop
Cybersecurity Predictions, contributor to Forbes
Cybersecurity Due Diligence Strategies for M&A Transactions, published in Law360
GovCon Cybersecurity regulation (CMMC) and preparedness, widely published
Read more about Bret here.